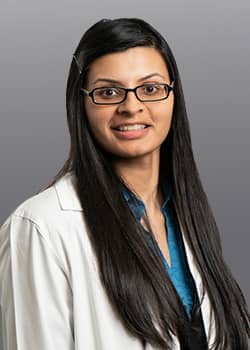 Urvi Patel, PA-C
Physician Assistant
Urvi Patel is a Certified Physician Assistant who works with Dr. Kurt Kitziger. She graduated with a Master's Degree in Physician Assistant Studies from University of Alabama in Birmingham in 2013.
Urvi has been working with Dr. Kitziger since January of 2018 and has more than 5 years of experience in orthopedic surgery.
Urvi is originally from Garland, Texas and is a proud Aggie. During her time at Texas A&M, Urvi completed a Bachelors of Science degree in Biology. She is bilingual and can speak English and Gujarati.
In her free time, she enjoys cycling, hiking, and watching sports, especially the Dallas Cowboys, Texas A&M aggies, and Dallas Mavericks!
Urvi is licensed by the Texas Medical Board and certified by the National Commission on the Certification of Physician Assistants.