Community
OUR HEARTS GO OUT TO THE HEALTHCARE WORKERS AND FAMILIES ACROSS AMERICA DURING THIS PANDEMIC.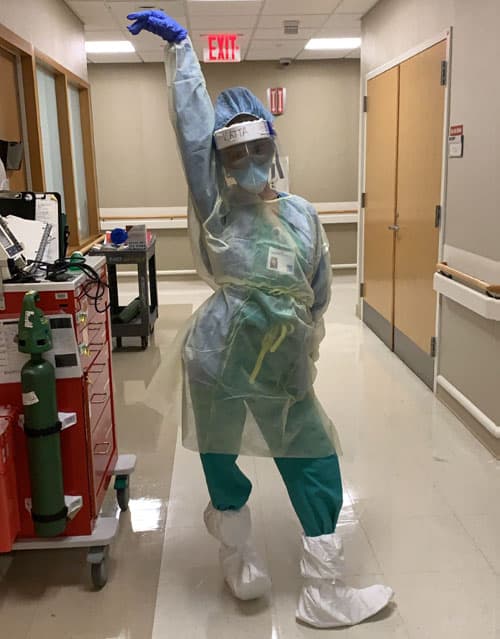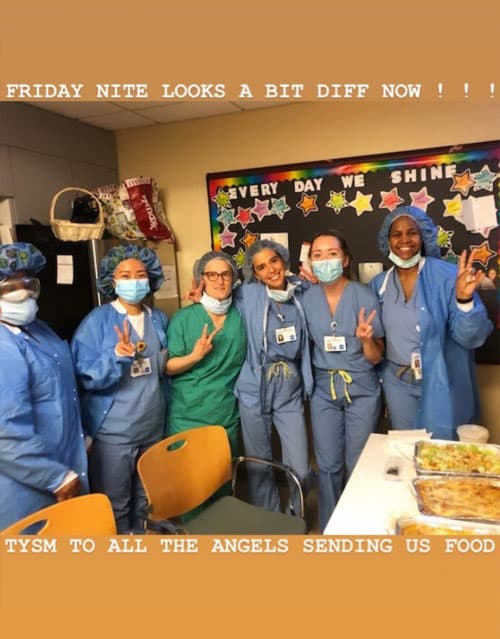 Dr. Kitziger and the entire staff at the Carrell Clinic recognize the the altruistic efforts of the healthcare workers across the globe. Dr. Kitizger's daughter, Katta Kitziger, is featured in photo at Hospital for Special Surgery on the frontline in NYC. Our hearts go out to the healthcare workers and families across America during this pandemic.

TEXPROTECTS CORPORATE CONNECTS SUPPORTING FOSTER YOUTH:
SPOTLIGHT ON FOUNDING SPONSOR, DR. KURT KITZIGER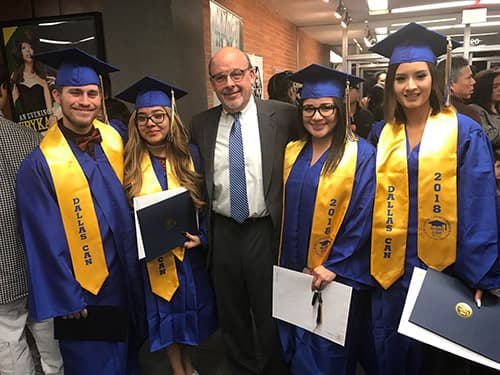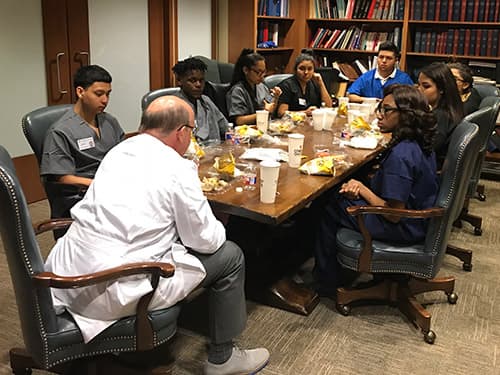 DR. KITZIGER SUPPORTS THE TEXPROTECTS MISSION
The Carrell Clinic's Dr. Kurt Kitziger demonstrates his passion for helping foster youth who age out of the system. As more than 1,200 kids age out in Texas, Dr. Kitziger firmly believes we all must do what we can to help "God's forgotten children". Since 2015, Dr. Kitziger and his wife Leslie Leeds Kitziger, MSW, developed a weekly internship mentoring program for youth, with a focus on aging out foster youth from the Dallas CAN school and Alley's House.
TEXPROTECTS CORPORATE CONNECTS • 20 in 2020
Corporate Collaboration with TexProtects • Internship/Mentorship Programs for Aging out Foster Youth TexProtects' primary goal is to prevent a child from ever needing to enter the child welfare system. For those that unfortunately enter foster care, TexProtects advocates for policies and programs that promote healing and allow them to thrive. Together, Dr. Kitziger, TexProtects and our corporate partners of 2020, will build a system of support to connect foster youth and those aging or transitioning out of care with corporate and advocacy internship opportunities not otherwise made available.
Dr. Kitziger is proud to sponsor the La La Land Kind Café station.

TEXPROTECTS SALUTES OUR FIRST CORPORATE FOUNDER
TEXPROTECTS CORPORATE CONNECTS PROGRAM